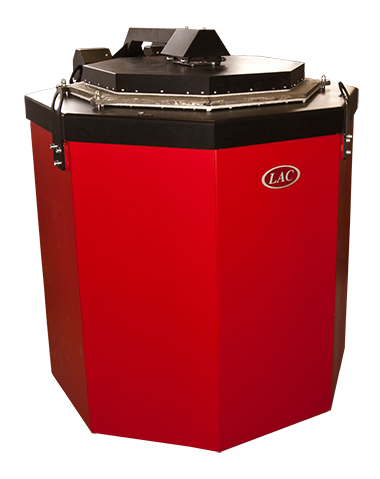 Located in the Czech Republic close to the Austrian border, LAC manufactures a wide range of standard furnaces, kilns and dryers which meet the latest quality standard EN ISO 9001:2009 and when required – to NADCAP standards.
Founded in 1975, Ramsell-Naber principally specializes in furnaces and machines for the UK metal casting industry. The company's name and those of its principals, are synonymous with high efficiency, high quality and durability.
As a leading supplier to the UK metal casting industry, Ramsell-Naber's range of furnaces now includes LAC's wide range crucible-type furnaces, ZPF's shaft-type melting furnaces, large holding and alloying furnaces, chip melters, charge pre-heaters and Krown dosing furnaces.
The LAC Company has been a successful manufacturer of industrial furnaces and ovens for more than two decades and has a strong presence both in domestic as well as foreign markets. Since its establishment in 1992, the company has manufactured more than 11,000 furnaces.
The products are designed for applications in a wide range of melting and holding of non-ferrous metals and heat treatment of ferrous components.
Chris Jackson managing director of Ramsell-Naber commented, "We believe that by working together with LAC we can offer to UK customers innovative, high quality and energy efficient products in the field of industrial furnaces and dryers",